Nicotinamide riboside (NR) is fast becoming one of the world's most popular longevity supplements. This is because it provides one of the key building blocks for NAD+, which plays a vital role in cellular health and longevity. But while there are many NR supplements available, most are low potency, have poor bioavailability and barely promote NAD+ levels at all.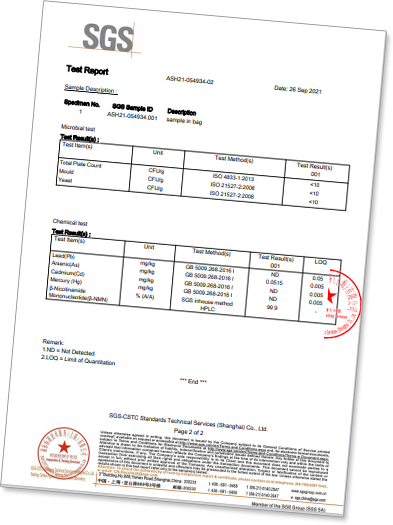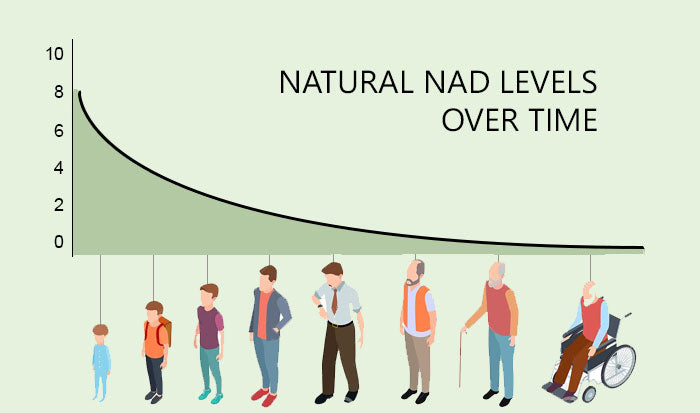 NR is a molecule the body makes naturally. And NR is one of two key building blocks for making NAD+, which plays a pivotal role in all sorts of cellular functions, including energy generation, DNA repair, immune health and brain function.  
But like many biological processes in the body, after age 40 our production of NAD+ plummets. In fact, by age 50 you may have only half of the NAD+ you enjoyed in your energetic, youthful 20s. This is why it's vital to feed your body a daily dose of NR, so your body gets enough of this vital building block.
Commited to keeping prices low forever
We profundly believe that the incredible science of longevity should be accessible to everyone. Our prices will always stay low becuase:

Buy Big
We buy each batch of product directly from the manuracturers in very, very large quantities
Keep Simple
We keep our packaging as simple as possible. No shiney bottles and glosy outer boxes here :)

Slow aging and feel amazing
Add NR to your daily routine
to feel great today and confident
that this feeling will stay with
you tomorrow and beyond
Take control of your future health
To empower everyone to be younger, for longer
Start with a single unit
To fully see what NR can do
for you, we send a single pack
and free scoop. Get ready to
slow againg tomorrow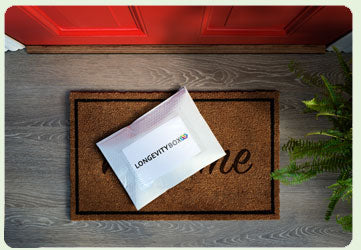 Subscribe and Save with monthly refils
No need to re-order your NR and
save up to 20% when you subscribe. We
send your NR every month with free
deliveryCancel any time. No Commitment.
Slow aging and feel amazing
Add NR to your daily routine
to feel great today and confident
that this feeling will stay with
you tomorrow and beyond
Frequently Asked Questions
Browse through some of our most commonly asked questions below.
Why does it cost so much?
Is it safe & can I take with it my meds?
What's your money-back guarantee?
The Highest Possible Potency NR Supplement for Peak NAD+ and Optimal Longevity, with 3rd Party Testing for Quality and Purity
Over 99% pure

Independently lab tested

100% natural and non-GMO

Gluten-free, vegan and allergy friendly
Nicotinamide riboside supplement, also known as NR supplement, is one of our most popular supplements and an alternative form of vitamin B3. 
Research has shown that by the time we hit 50, our NAD+ levels will be half of what they were in our 20's. 
As we age, we see significant changes in both our appearance and our overall energy levels. Our skin becomes thinner and less smooth and also begins to sag and wrinkle. At the same time easy tasks can become more difficult, with more rest being needed between them. 
Although this is a natural part of aging, the process itself can be slowed dramatically with the right diet and lifestyle. 
Our Nicotinamide riboside supplements are over 99% pure and have been independently lab tested to guarantee their quality. It's also 100% natural, non-GMO, naturally gluten-free and vegan-friendly.  
The alternative to taking either NR supplements or NMN is cycling between the two of them.
Cycling supplements can be a smart move. With NR and NMN, the body produces a certain amount, depending on your age. However, there is the risk that if you introduce a higher-than-natural-level of these two precursors, the body's metabolism may readjust and produce less of its own after a while, thus negating the benefits of a supplement. To counteract this problem, it is worth considering 'cycling' the two, by taking either NR for, say, a two-week period, then switching to NMN for a two-week period, then switching back to Nicotinamide riboside supplement again, and so on…Another approach may be to alternate every day. Further studies are needed in this area.

Recommended Daily Dosage:
One 300mg capsule per day
Consideration:
Like all vitamins, supplements, and beneficial substances, it theorised that periodic breaks from NR (one to two days off) on a weekly basis. Further studies are needed on this and there is no firm evidence to suggest whether this practice is beneficial or not, but the theory is supported by a number of knowledgeable people in the field of human biology.
References and Further Readings:
For the convenience of the customers and longevity enthusiasts, listed below are several links for references. Please keep in mind that none of the sources listed below are affiliated with LongevityBox in any way.

https://pubmed.ncbi.nlm.nih.gov/26118927/
Cantó C., Menzies K.J., Auwerx J. NAD+ Metabolism and the Control of Energy Homeostasis: A Balancing Act between Mitochondria and the Nucleus. Cell Metab. 2015;22:31–53.

https://www.ncbi.nlm.nih.gov/pmc/articles/PMC7352172/#B1-nutrients-12-01616
Mehmel M., Jovanovic N., Spitz U. Nicotinamide Riboside-The Current State of Research and Therapeutic Uses. Nutrients. 2020;12:16

https://pubmed.ncbi.nlm.nih.gov/29249689/
Fletcher RS, Ratajczak J, Doig CL, Oakey LA, Callingham R, Da Silva Xavier G, Garten A, Elhassan YS, Redpath P, Migaud ME, Philp A, Brenner C, Canto C, Lavery GG. 2017 May 29

https://www.cell.com/cell/fulltext/S0092-8674(07)00390-X?_returnURL=https%3A%2F%2Flinkinghub.elsevier.com%2Fretrieve%2Fpii%2FS009286740700390X%3Fshowall%3Dtrue
Belenky P, Racette FG, Bogan KL, McClure JM, Smith JS, Brenner C. 2007 May 4